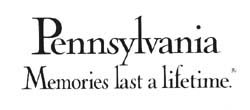 Things to do...
Highland Orchards - Pick Your Own Apples and Pumpkins. Every Weekend in the fall. Take Thorndale exit of the 30 by-pass, left at end of ramp. Follow to orchard. 610-269-3494.
Pennsylvania Visitors Network - Great PA resource
Brandywine Ballet Company.
Brandywine Ballet Company- 317 Westtown Rd. Suite 5 West Chester, PA 19382; 610-696-2711 Fax: (610-696-0975) A semi-professional dance troupe producing classical and contemporary ballet performances for the entire family. Professional dancers, guest artists and internationally renowned choreographers highlight the BBC's commitment to performance and technique. Website: www.brandywineballet.com
Brandywine River Museum. Rt 1&100 Chadds Ford, PA 19317 (610)388-2700
BRANDYWINE SCENIC RAILWAY - (No link yet) 610-793-4433 & 610-793-4434. Enjoy the Brandywine River Valley from a train. Saturday & Sundays April 4th through December 20th - 11:00/1:00/3:00. All trips are 65 minutes except spring thaw and fall foliage which are 90 minutes. Call for special events.
Camelback - Skiing, mountain biking and other events.
Canoe
Brandywine Outfitters, Inc. 2096 Strasburg Rd., Coatesville, PA 19320; (610) 486-6141; (800) CANOES-8; Fax: (610) 486-1068. Canoe rental with picnic areas—groups and families welcome.
Northbrook Canoe Company. 1810 Beagle Rd., West Chester, PA 19382; (610) 793-2279. For 2 decades, Northbrook Canoe Company has transported canoeists to the natural tranquility of the Brandywine River in Chester County. Nestled next to the river between Unionville and West Chester, Northbrook Canoe provides a variety of scenic trips, both up and down river.
Chester County Book Company, Rainbow Rocords, & Magnolia Cafe: (No link yet) books, music, & lunch. Located in the West Goshen Shopping Center, West Chester PA. All three are interconnected. Grab a book, have some lunch, and pick up a copy of Live At The World Cafe...
Chester County Parks - Hiking, Biking, and Tours
Covered Bridge Tour - Spend the day touring the areas covered bridges. Kids love to sleep in the car. (e-mail me for a copy of the directions in MS Word Format. We never found the third bridge.)
Delaware Park Racetrack & Slots. 777 Delaware Park Blvd., Wilmington, DE 19804; (302) 994-2521 Fax: (302) 993-2368. marketing@delpark.com Hot Slots! Swift Horses! Fast Action! Open year round. Free parking and free general admission.
Elmwood Park Zoo - Norristown, Pa - (No link yet) 610-277-3825. "The Elmwood Park Zoo protects and preserves North American wildlife and culture for the education and entertainment of its community. The Zoo's small scale, park-like setting, accessibility and affordability make it uniquely popular. The Elmwood Park Zoo is a GREAT FAMILY place!" Rates: Adults $3.50, Children (ages 3-12) $2.00, Senior Citizens $0.75. Call the Zoo or e-mail me for directions. Small and friendly, great place for the kids.
French Creek State Park. 843 Park Road, Elverson, PA 19520; (610) 582-9680. lwilliams@dcnr.state.pa.us 7,475 acre state park w/modern cabins, 201 campsites, swimming pool, hiking, mountain biking, boating, fishing, orienteering, two disk golf courses, group tenting. Reservations: 1-888-PA Parks.
Gateway Stables. 949 Merrybell Ln., Kennett Square, PA; (610) 444-1255. Off the Old Kennett Rd. on the PA/DE border. Trail rides, family rides, young rider lesson program, kinderide lesson program, pony parties, evening classes for adults, camps, horse-drawn hay rides (seasonal), customized corporate picnics.
Hopewell Furnace National Historic Site. 2 Mark Bird Ln., Elverson, PA 19520; (610) 582-8773. hofu-superintendent@nps.gov Restored iron plantation interpreting the work and lifestyles of early industrial America.
Ice line 3 rinks - Ice skating, West Chester PA. public_skating schedule
Longwood Gardens - The worlds premier horticultural display garden. 800 horticultural and performing arts events each year, including flower shows, gardening demonstrations, courses, childrens programs, concerts, organ recitals, musical theatre, and fireworks displays. Longwood is open every day of the year and attracts more than 900,000 visitors annually. Rt 1 Kennett Square, PA 610-388-1000.
Marsh Creek Lake - Boating, fishing, hiking, and more
Museum
American Helicopter Museum. 1220 American Blvd. (near Brandywine Airport, off Airport Rd.), West Chester, PA 19380; (610) 436-9600 Fax: (610) 436-8642. Over 34 helicopters and 40 exhibits trace the history and future of rotor wing flight. Kids can climb aboard and take the controls. Guided tours. Birthday parties. Special events. Helicopter rides 4th Saturday of the month.
Brandywine River Museum. Routes 1 and 100, Chadds Ford, PA 19317; (610) 388-2700 Fax: (610) 388-1197. inquiries@brandywine.org A celebrated collection of American art including works by three generations of Wyeths.
Chadds Ford Historical Society. P.O. Box 27, Chadds Ford, PA 19317; (610) 388-7376, e-mail info@chaddsfordhistory.org The Society owns and maintains two 18th century houses—John Chads House and the Barns-Brinton House, which are listed on the National Register of Historic Places. Group tours available by request.
Delaware Art Museum. 2301 Kentmere Pkwy., Wilmington, DE 19806; (302) 571-9590 Fax: (302) 571-0220. Renowned collections of American Painting from 1840 to present. American illustration featuring an unrivaled collection of works by Howard Pyle. Largest display of English Pre-Raphaelite art in the United States, displayed in a dramatic Victorian setting.
Delaware History Museum. 504 Market St., Wilmington, DE 19801; (302) 656-0637. A renovated 1940's art-deco style Woolworth's, housing changing, self-guided exhibits devoted to Delaware history and artistic achievements. Discovery rooms allow children to learn hands-on history in "Grandma's Attic."
Delaware Museum of Natural History. 4840 Kennett Pk., Wilmington, DE 19807; (302) 658-9111 Fax: (302) 658-2610. Experience nature from the wilds of Africa to the quiet restfulness of the local area in dioramas, exhibits, special programs, and the Discovery room where learning is fun!
Franklin Mint Museum. US Rt. 1, Franklin Center, PA 19091; (610) 459-6168. The Franklin Mint Museum offers a beautiful array of fine collectibles and celebrity memorabilia. Changing special exhibits. Monthly lecture series premiering in 2000. Free admission and parking.
Philadelphia Museum of Art. P.O. Box 7646, 26th St. & Benjamin Franklin Pkwy., Philadelphia, PA; (215) 684-7863 Fax: (215) 235-0050. Third largest art museum in the United States and one of the great museums of the world. Open year round Tues. - Sun. 10:00 a.m. – 5:00 p.m. and Wed. evenings until 8:45 p.m.
Phillips Mushroom Place. 909 East Baltimore Pike, Kennett Square, PA 19348; (610) 388-6082 Fax: (610) 388-3985. Explains the history, lore and mystique of mushrooms through video dioramas, slide presentation and fascinating exhibits in the "Mushroom Capital of the World." Fresh mushrooms and unique gifts.
Winterthur Museum, Garden & Library. Rt. 52, Winterthur, DE 19735; (302) 888-4600 or (800) 448-3883 Fax: (302) 888-4950. The world's premier collection of American decorative arts, made or used in America before the 1860s. See a selection of the 175 Period Rooms on guided tours. Explore almost 1,000 acres of gardens.
World of Scouting Museum. P.O. Box 2226, Valley Forge, PA 19482; (610) 783-5311 Fax: (610) 631-1068. Conveniently located on campus of Washington Memorial Chapel in Valley Forge National Historic Park. An array of historic Boy and Girl Scout memorabilia. Large groups call in advance. Fri.-Sun. 11:00 a.m. – 4:00 p.m.
QVC Studio Tour. 1200 Wilson Dr., West Chester, PA 19380; (800) 600-9900 Fax: (610) 701-1423. The tour you've never seen before! QVC broadcasts live 24 hrs a day, 7 days a week. A 1 hour and 15 min. guided walking tour is an informative look inside the world's largest electronic retailer. Watch Live TV in action! Tours are every hour on the hour every day 10a.m. to 4 p.m.
Struble Trail 860 Springton Road, Glenmoore, PA 19343; (610) 942-2450. Parallels the scenic east branch of the Brandywine Creek for jogging, walking, and biking.
Turf Club Brandywine. 1021 Baltimore Pike, Concordville, PA 19331; (610) 361-9000. Exciting sports and entertainment site offering TV-wagering of horse racing daily/nightly. Sportsview Bar and Grill features Happy Hour, daily specials, group parties. Televising satellite sports including NFL games.
Tyler Arboretum. 515 Painter Rd., Media, PA 19063; (610) 566-9134 Fax: (610) 891-1490. TyleraArb@aol.com Tyler Arboretum is a 650-acre historic arboretum with plant collections, education programs, historic buildings, and gift/bookstore. Non-member admission is $5 adults; $3 children (ages 3-15); under 3 free.
Valley Forge National Historical Park. P.O. Box 953 (Rt. 23 & N. Gulph Rd.) Valley Forge, PA 19482; (610) 783-1077 Fax: (610) 783-1053. vafo_superintendent@nps.gov Site of the famed 1777-78 winter encampment of General George Washington and his Continental Army. Open daily, 9:00 a.m.-5:00 p.m. Free (Adm. to historic buildings).
Wilmington Blue Rocks Baseball Team. 801 S. Madison St., Wilmington, DE 19801; (302) 888-2015 Fax: (302) 888-2032. Minor league baseball at its best! Fun, family atmosphere with quality baseball.
Winery
Chaddsford Winery - Events, tastings, music and more